SEND UPDATES TO USERS
Whether you have a website for your own self or for your company, you can utilize the browser push notification service to the optimum level. You can send notifications to your users whenever you update any content on your website or write a post about how happy your clients are.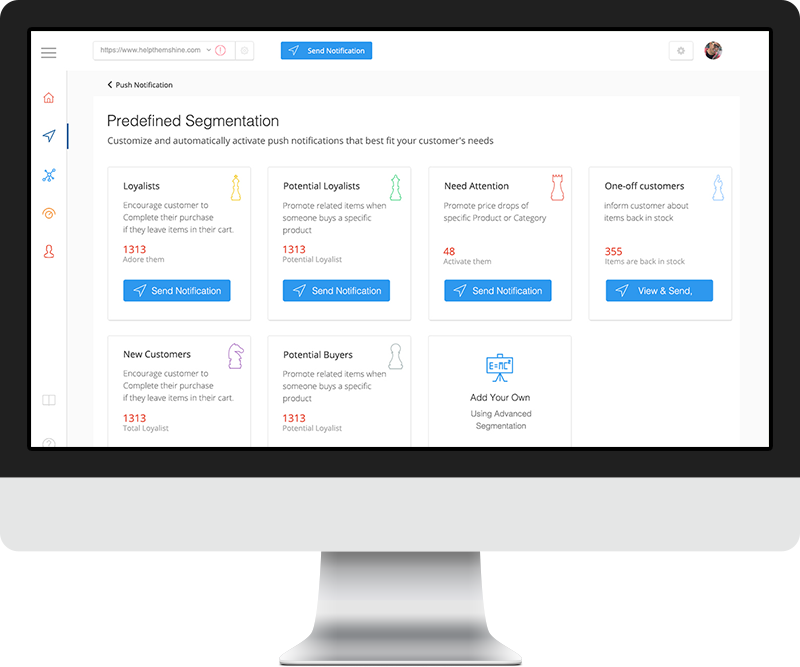 Predefined Segments
Meet your loyalist users!
With our predefined segments you can identify the type of your users and send them notifications accordingly. The predefined segments are as follows:
Loyalists
Potential loyalists
Need attention
On-off customers
New customers
Potential buyers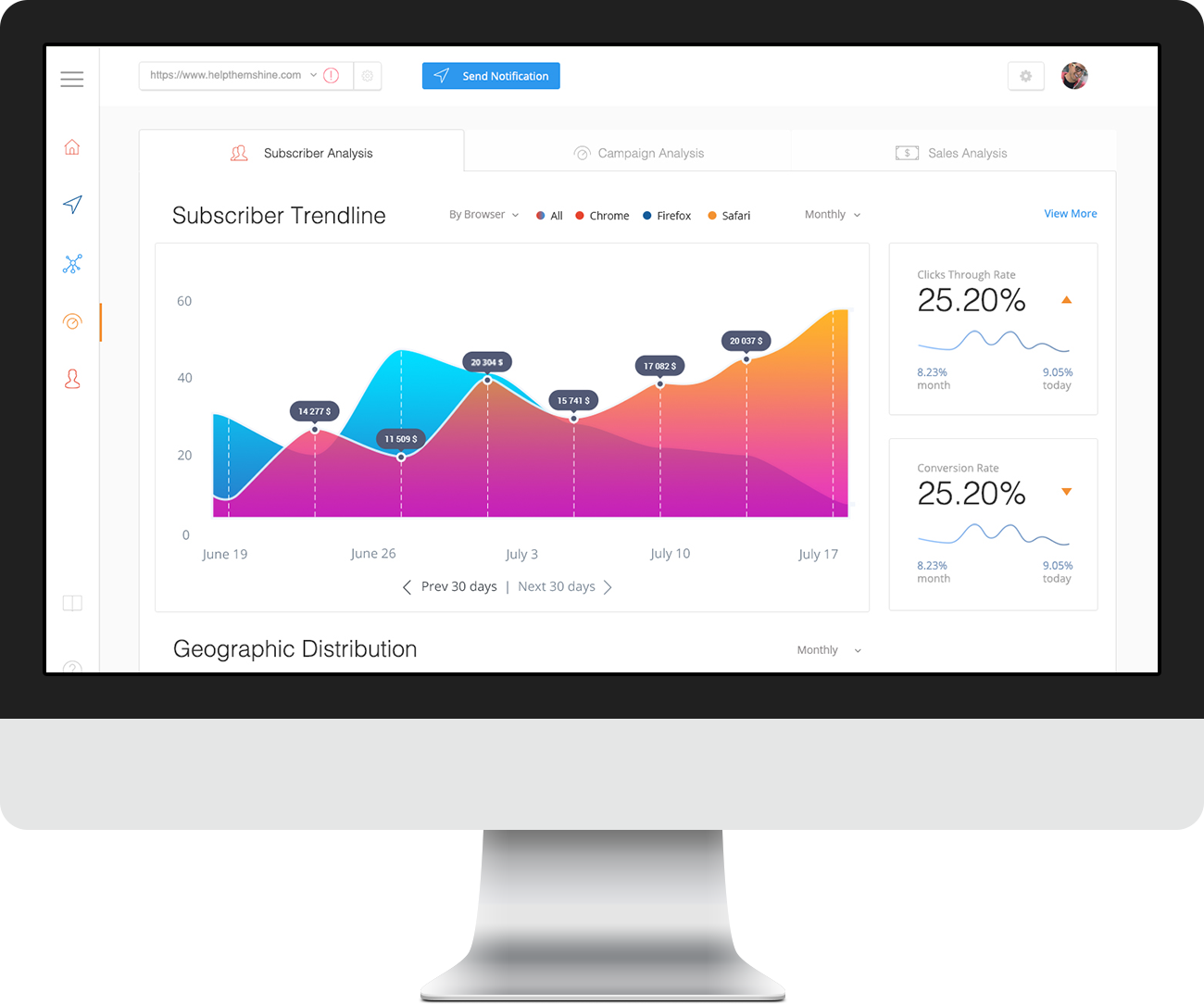 Real Time Analytics
Helps you take informed decisions!
We have made an informative screen for you to see the data related to your subscribers, campaigns and the revenue generated. In the subscriber analysis section you would see the data related to the users who have subscribed for receiving your browser push notifications. You can also see the following details in our analytics screen:
Subscriber trend line
Click through rate
Conversion rate
Device distribution
And many more..